Colorado Computer Support Shortlisted For Colorado Companies To Watch Award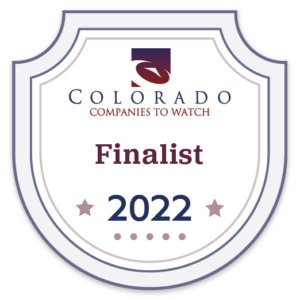 Colorado Computer Support, a leading Colorado IT company, has been named to the Colorado Companies To Watch (CCTW) list for 2022. The exclusive annual list recognizes Colorado's top 50 most innovative second-stage entrepreneurs.
"As a proud member of the Colorado business community, the CCS team and I are honored to have been named as a finalist this year," says Blake Schwank, CEO of Colorado Computer Support. "We are committed to providing superior IT services and rewarding job opportunities for businesses and residents in our great state."
CCTW highlights companies that are actively contributing to the Colorado economy. Every year, the growing and excelling businesses named to their list represent the development of new wealth, job opportunities, and unique business offerings throughout our state.
"To get this far in the process means that our Finalists have been selected from over a thousand Colorado second-stage companies nominated by CCTW's vast community of supporters, partners, and business peers," stated Kim Woodworth, CCTW Chairwoman of the Board, in a press release. "Through a time-honored rigorous judging process, our finalists represent the most innovative and accomplished second-stage companies. They are expanding and employing Colorado's talent and giving back significantly to nonprofits and charity organizations supporting our vibrant economy. CCTW recognizes these companies for their crucial economic impact on Colorado's economy."
A panel of volunteer judges will make their final selection for this year's 50 winners, which will be announced at the 14th Annual Gala Awards Ceremony on June 17th, 2022. The Colorado Computer Support team is looking forward to the event and extends their sincere congratulations to their fellow finalists.
Colorado Computer Support
CCS, a Certified and Verified Service-Disabled Veteran-Owned Small Business (SDVOSB), provides IT services and Co-Managed IT to businesses in Colorado Springs, Denver, Pueblo, and rural Colorado. The CCS team supports and complies with CMMC, NIST 800-171, and HIPAA.  Their team is committed to providing clients with IT solutions that promote cost efficiency, security, mobility, and a meaningful strategy.
Colorado Companies To Watch
Colorado's second-stage companies represent high-performing and innovative companies, crossing every industry sector and region in the state, which provides thousands of high-quality jobs and contributes billions of dollars back to our local economies. Colorado Companies to Watch (CCTW) certifies and spotlights their significant contributions. To date, we have celebrated over 650 companies, resulting in a $5.8 billion economic impact on Colorado's economy.
The Colorado Office of Economic Development and International Trade (OEDIT) and the Edward Lowe Foundation initiated the program in 2009, along with valuable sponsors, key drivers, community and supporting partners, and volunteers from throughout Colorado.
Today, CCTW encourages the collaboration and advancement of our alumni network and aligns strategic partnerships and alliances by leveraging valuable resources to support and nurture the growth of our alumni and their businesses.
Visit ColoradoCompaniestoWatch.org, facebook.com/ColoradoCompaniestoWatch, and Twitter @ColoradoCTW.