Securing an Impressive Rank in the Channel Futures MSP501 2023
Colorado Springs's businesses are now backed by one of the world's leading IT service organizations, Colorado Computer Support. This isn't a mere boastful claim but a fact backed by their outstanding ranking of #437 in the Channel Futures MSP501 for 2023. This prestigious ranking is a testament to their professional expertise, well-trained workforce, and proven record across Colorado and globally.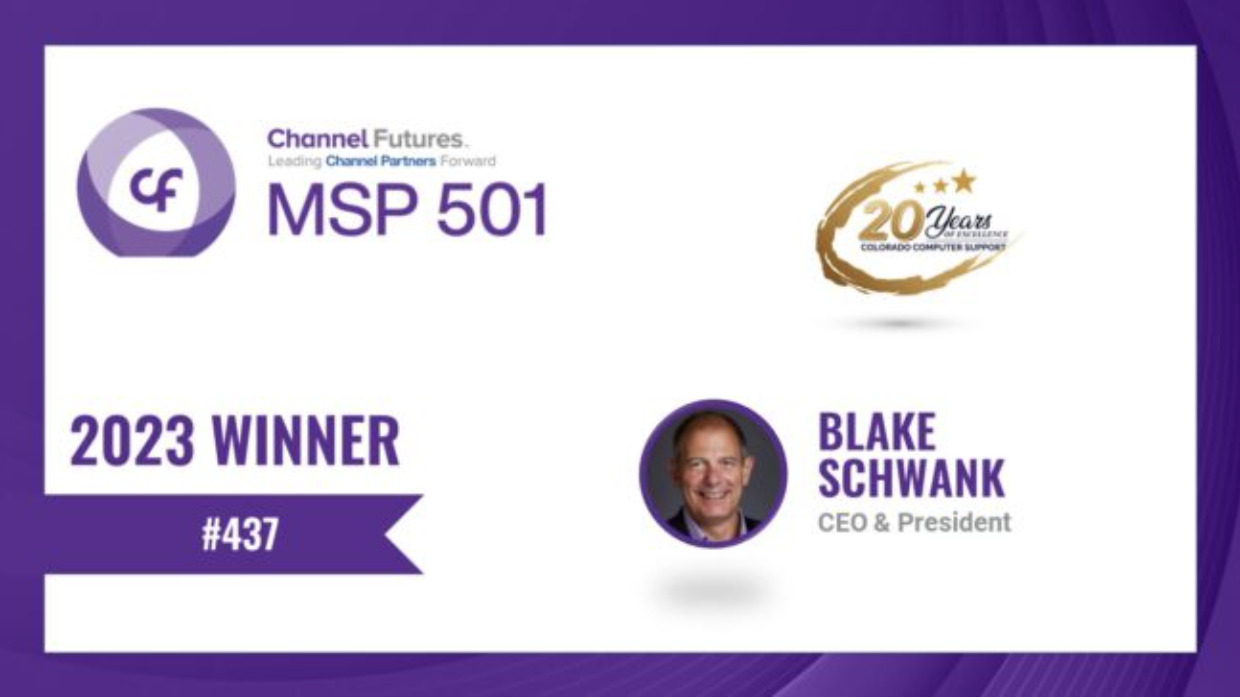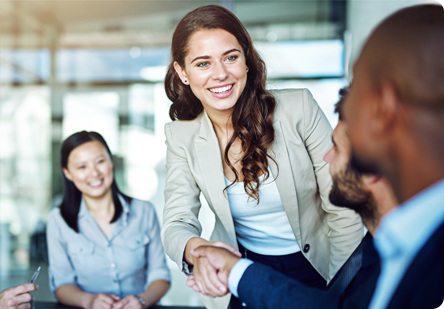 Colorado Computer Support Makes It Onto The MSP501 Again In 2023
Imagine for a moment, being served by an IT organization that has outshone some of the most well-known brands in the IT technology community. That's right, the honor that Colorado Computer Support has garnered is indeed an impressive feat and a testament to the relentless effort and dedication of the entire team.
The Channel Futures MSP501, over the past 17 years, has emerged as a definitive list that every managed service provider (MSP) worldwide aspires to be a part of. It has become a beacon of excellence in the MSP world. The comprehensive survey meticulously analyzes an organization's performance based on many parameters. These include annual sales, recurring revenue, profit margins, revenue mix, growth, innovation, and supported technologies.
The eligibility to make it to this prestigious list isn't an easy task. MSPs need to undergo a stringent review process spearheaded by the research team and editors of Channel Futures. The unique methodology used for ranking incorporates an assessment of the financial performance, commitment to recurring revenue, and operational efficiency, thereby prioritizing long-term health and viability.
But let's not underestimate the competition. This year's list has been among the most competitive in the survey's history. The winners, the real innovators, and game-changers, will gain recognition on the Channel Futures website. They will also be honored during a special ceremony at the Channel Futures Leadership Summit, scheduled from October 30 to November 2, 2023, in Miami, Florida.
Since its inception, the MSP 501 has evolved from just a competitive ranking system to a vibrant group of service providers driven by innovation. Their constant endeavors aim to achieve high customer satisfaction levels at small, medium, and large organizations in the public and private sectors. They offer services focusing on customer needs in the ever-evolving areas of cloud technology, security, collaboration, and hybrid workforces.
What does all this mean for you, the businesses of Colorado Springs?
It means you are now empowered with world-class IT support that can potentially transform your business operations. Colorado Computer Support is not just a service provider but a partner that comprehends your needs and works in unison to fulfill them. The recognition it has received globally speaks volumes about the quality, commitment, and reliability it brings to the table.
In conclusion, Colorado Computer Support has truly carved its niche in the IT service industry. The impressive Channel Futures MSP501 ranking acknowledges the organization's unwavering commitment to offering the best IT services. It signifies their innovative technology solutions' brilliance and remarkable operational efficiency. This monumental achievement does not mark an end. Still, it's just the beginning of a new era of exemplary services that Colorado Computer Support promises to deliver to businesses across Colorado Springs, Colorado, and globally. The era of future-ready IT services is here, and Colorado Computer Support is leading the way.