How A Car's Security is Synonymous With Cybersecurity
Key Points:
A password alone isn't good enough to secure an online account because it can be hacked, phished, or stolen.
Many security teams turn to Multi-Factor Authentication (MFA) to add one or more security layers after entering the initial password.
While MFA is an excellent security measure, it shouldn't eliminate good password hygiene.
Not following good password practices because you have added MFA is leaving your car door open after adding a steering wheel lock to prevent car theft.
Passwords can be a liability — they are hackable, can be stolen or phished, and can leak. Alone, passwords aren't good enough to secure online accounts, which is why many security teams turn to Multi-Factor Authentication (MFA).
MFA adds extra security layers. After entering the initial password, MFA asks for additional proof by using other factors to validate your identity. While MFA is an excellent security layer to protect your system, it shouldn't replace good password hygiene or change your passwords.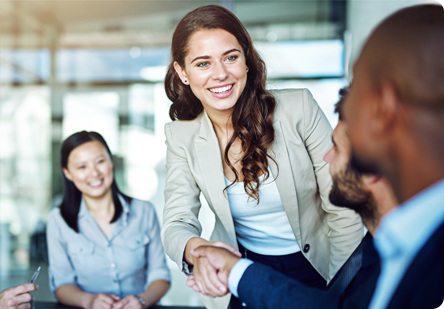 Comparing Cybersecurity with a Car Security
The aspect of MFA shouldn't eliminate the need for a strong password. To understand better, consider a neighborhood with high rates of car theft. To lower the chances of your car getting stolen, you'd add a steering wheel lock.
However, you can't stop locking your car door because you've added a steering wheel lock. The extra security measure you're taking to protect your car from the dangers of car theft can't replace the security car door locking offers.
If car theft is a problem, you can add security aspects such as arming your alarm and putting a steering wheel lock. However, these extra security layers can't replace locking your car door.
You should approach cybersecurity in business in the same way. Adopt MFA to secure your system and network, but don't use it as an excuse to skip good password practice.
Types of MFA Layers Your Business Can Adopt
MFA requires two or several verification factors before a person can access a resource. Businesses use MFA to prevent attackers from hacking their online accounts, even if the cybercriminals steal or leak the organization's login credentials.
Your business can adopt different types of MFA, which include the following:
Another password you know: The MFA can be information such as "what city you were born in" or "what's the name of your first pet." Since you usually share this secret, this type of MFA is just another password with the same vulnerabilities.
Hardware OTP tokens: This MFA can send a push notification, emails to your device, or SMS code to verify your identity when logging in. A hardware token sends codes based on a timer that isn't transmitted through any network.
 Biometrics: Another form of MFA is using fingerprints and facial recognition to verify your identity.
Adding more security factors is always better than a password alone. Even if hackers manage to get your business' login credentials, MFA will limit them from accessing your account because they have to prove their identity.
The more security measures you take, the harder the hackers need to work to get into your account. However, even with several MFA, you need to keep up with password hygiene — changing them and making them hard using unique characteristics regularly.
Colorado Computer Support Will Help You With All Your Cybersecurity Needs
Your business needs to practice good password hygiene and adopt MFA to ensure your online accounts aren't vulnerable to cyber attacks and hacking. The MFA offers an extra protection layer that prevents criminals from logging into your account using stolen or breached passwords.
At Colorado Computer Support, we help businesses adopt MFA and other cybersecurity solutions, and we can help you, too. Contact us today to improve your digital resilience.