Can't Find That File You Just Saved? Explore Advanced Windows Search Tips
We've all been there – you just saved a file but can't locate it on your computer. Your frustration builds as you scan through folders and attempt essential Windows search functions, but the file remains elusive. Not to worry, though; several advanced search techniques in Windows can significantly improve your chances of finding that wayward file.
Diving into the world of advanced Windows search tactics, you'll soon discover various tricks and tools to make the search process more efficient. From customizing your indexing options to harnessing the power of File Explorer for more intricate searches, these techniques will empower you to navigate your computer and pinpoint the files you seek quickly. For those who want to go even further, we'll explore some third-party search tools that take file-finding to the next level.
Key Takeaways
Advanced Windows search techniques make it easier to locate elusive files
Customizing indexing options and using File Explorer enhance search efficiency
Third-party search tools can offer additional capabilities for finding files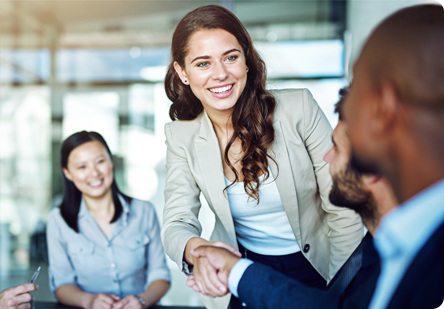 Understanding Windows Search
Windows Search is a powerful tool that can help you locate files and folders on your computer. It allows you to search by file name, file type, or even text content within a document. By understanding how to use Windows Search effectively, you can save time and reduce the frustration of finding misplaced files.
To start searching, click the magnifying glass icon in the taskbar or press the Windows key + S to open the search panel. Type in your query, and Windows will display matching results as you type. You can use special search operators and filters for a more advanced search.
For example, you can use the "kind:" operator to search for specific files, such as documents, pictures, or music. Combining operators allows you to refine your search results even more, like searching for all PDF files containing a specific word or phrase.
Don't forget that Windows Search also indexes the content of your files, allowing you to find documents with specific text or phrases inside. This feature can be especially helpful when you remember a part of the content but not the file name. To customize how Windows Search indexes your files, go to the Settings menu (Privacy & security > Searching Windows) and choose "Find my files" from the drop-down menu, as described in detail here.
In conclusion, taking the time to familiarize yourself with Windows Search and its advanced features can significantly improve your productivity and make locating files on your computer easier.
Advanced Search Techniques
This section will discuss advanced search techniques to help you find files on your Windows system more efficiently.
Keyboard Shortcuts
Keyboard shortcuts can significantly speed up file searching. Here are some useful shortcuts to help you navigate and operate the search efficiently:
Ctrl + E: Focus on the search box.
Ctrl + F: Open the search box.
Ctrl + N: Open a new window.
Wildcard Characters
Wildcard characters are symbols that represent one or more characters in a search string. They can help you expand or narrow down your search results. Here are some familiar wildcard characters and how to use them:
*: The asterisk represents any number of characters, including none. For example: report*.docx would find files named 'report' followed by any sequence of characters ending with .docx.
?: The question mark represents a single character. For example, picture?.jpg would find files like picture1.jpg, picture2.jpg, but not picture10.jpg.
Advanced Query Syntax
Advanced Query Syntax (AQS) is a powerful search language that allows you to refine your search by specifying additional criteria. Here are some examples of AQS operators and how to use them:
filetype:: Search for a specific file type. Example: filetype:pdf would return only PDF files.
datemodified:: Search files modified on, before, or after a specified date. Example: datemodified:6/1/2021 would return files modified on June 1, 2021.
size:: Specify the size of the files you're searching for. Example: size:>1mb would return files larger than 1 MB.
Remember to follow this professional tone and use the second-person point of view throughout the article. Avoiding exaggerated or false claims and keeping the information brief and accurate is essential.
Customizing Indexing Options
Modifying Indexed Locations
To customize your indexing options in Windows, you must first modify the indexed locations. Open the Control Panel, navigate to 'Indexing Options,' and click 'Modify' to see a list of folders and drives on your computer. Check the boxes beside the folders you want Windows Search to index, and uncheck the boxes for those you don't want to be indexed. This way, you can ensure the search engine scans only the most relevant locations to your needs.
Changing Indexing Settings
You can also change the indexing settings to enhance your search experience. Return to the 'Indexing Options' in the Control Panel to do this. Click 'Advanced' and then select the 'Index Settings tab. From here, you can change settings like indexing encrypted files, adding or removing file types, and more. You can also disable the "Include contents with an unrecognized file extension" option if you want Windows Search to be more stringent in its search criteria.
Remember that customizing your indexing options can streamline your file-searching process in Windows. By modifying indexed locations and changing indexing settings, you can ensure that important files are easier to find while excluding irrelevant locations and files from your search results. Remember that indexing takes time to process, so give Windows Search time to complete the changes you made before searching for your saved files.
Using File Explorer for Advanced Searches
Search Filters
When looking for a specific file in Windows, using File Explorer can be an essential tool for advanced searches. To start, open File Explorer and navigate to the folder where you believe the file is located. In the search box at the top-right corner, you can enter different search filters to narrow down your search. Here are some standard search filters:
Type: To search for files of a specific type, use the "kind:" keyword followed by the file type
Size: To search for files based on size, use the "size:" keyword followed by the size range (e.g., size:>500KB, size:<10MB).
Date: To search for files modified on or before/after a specific date, use the "date:" keyword followed by the date range (e.g., date:>01/01/2023, date:<06/20/2023).
Remember to use these filters in combination for more accurate search results.
Custom Searches
In addition to using search filters, you can also create custom searches in File Explorer. These custom searches allow you to save your search criteria for future use. Follow these steps to create a custom search:
Start by conducting an advanced search using the search filters mentioned above.
Once satisfied with the search results, click on the Search tab at the top of File Explorer.
In the Search tab, click on Save Search. This will prompt you to save your search as a file with the extension .search-ms.
Save your custom search in a folder where you can easily access it for future use.
Double-click on the file to use a saved custom search, and File Explorer will display the search results based on your saved criteria.
You can quickly and efficiently locate the files you need using these advanced search techniques in File Explorer.
Third-Party Search Tools
Sometimes, you might find it difficult to locate files using the built-in Windows search. Third-party search tools can provide useful features that make the process easier and more efficient in those cases.
Recommendations
Here are some professional third-party search tools you can consider to enhance your search experience:
Listary: Listary is a versatile and powerful search tool that offers a variety of functions, including keyword-based folder browsing and a customizable filter system. You can even utilize shortcuts to jump between search results quickly.
Everything: Everything is an excellent lightweight search tool that allows instant searching due to its indexing capabilities. This tool focuses on speed and is particularly helpful when searching for files based on partial names or wildcards.
Copernic Desktop Search: Copernic Desktop Search is designed for users who require advanced search functionality. This program indexes your files, making your searches quick and accurate. Some features include email and document search, allowing for a complete search experience.
These third-party search tools can deliver more efficient and precise search results than the built-in Windows search function. Feel free to explore these options to find the one that best suits your needs.
Conclusion
By utilizing advanced Windows search tips, you can quickly locate your saved files, increasing overall productivity. Remember to use wildcards and search filters to refine your search and sort through numerous files effortlessly.
To leverage the search functionality further, familiarize yourself with the Indexing Options to include additional locations or file types. This will ensure that Windows registers and scans these files during searches. Regularly updating file index options will help to maintain accurate search results and prevent frustration when trying to find your saved files.
In summary, these advanced Windows search tips will significantly improve your file search experience, allowing you to find your files and continue working without interruption easily. Your time is valuable – make the most of it by optimizing your search skills in Windows.
Frequently Asked Questions
How can I improve file search using advanced syntax?
To enhance your file searches, you can utilize advanced syntax. For example, use * if you remember only part of a file name. You could search for example*.docx all Word documents starting with "example." You can also use specific filters, such as kind:, size:, and date: to narrow down results.
Why is the file content search not working?
If the file content search is not working, the Windows Search indexing might not function correctly. Go to Windows Settings > Search > Searching Windows, and check if the folders you want to search are listed in the Index locations. If not, add them. Keep in mind that indexing may take some time to complete.
What are the best Windows Search alternatives?
There are several alternatives available that offer advanced search features and a user-friendly interface. Some popular Windows Search alternatives include Everything, Listary, and Agent Ransack. Each tool provides its own unique capabilities, so experiment with them to find the one that best suits your needs.
How to use Windows Search shortcuts effectively?
Utilize the following shortcuts in the Windows Search to speed up your processes:
Win + S: Open the Windows Search bar
Win + E: Open File Explorer
F3 (within File Explorer): Open the search bar in the current folder
Remembering and using these shortcuts can enhance your efficiency when searching for files.
What are some tips for better File Explorer searches?
Take advantage of File Explorer's built-in search capabilities by using:
The search box in the upper-right corner: Type keywords and the results will be displayed in real-time.
The "Search" tab in the ribbon: Customize your search with size, date, and type options.
The "Group by" option: Arrange search results by various properties, such as the date, file type, or author.
Which freeware tools can help with file searches?
Apart from the Windows Search alternatives mentioned earlier, other freeware tools can assist you in locating files, such as:
UltraSearch: A lightweight and efficient search tool for quickly scanning your hard drive.
WizFile: A fast and real-time search tool that also includes keyboard shortcuts.
SearchMyFiles: A portable and customizable search utility that offers advanced filtering options.
Explore these tools to find the best fit your requirements and enhance your file search experience.