A Comprehensive Solution for Healthcare Cybersecurity
During the recent HIMSS event held in Chicago in April 2023, Blake Schwank, CEO of Colorado Computer Support, had the opportunity to meet with James Millington from Armis, a leading cybersecurity firm specializing in healthcare. As medical clinics and hospitals become increasingly reliant on connected devices, the need for robust security solutions has never been more critical. Armis is at the forefront of providing comprehensive cybersecurity for the healthcare sector, ensuring the safety and privacy of both patients and medical facilities.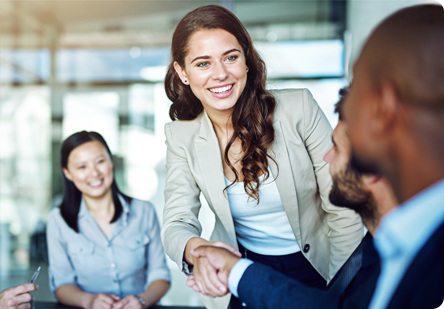 The Growing Need for Healthcare Cybersecurity
The healthcare industry is undergoing a digital transformation, embracing many connected medical devices to deliver advanced and quality patient care. However, this widespread adoption of the Internet of Medical Things (IoMT) has significantly increased the attack surface for potential cyber threats.
Unlike conventional IT assets such as laptops and desktop computers, most connected devices are unmanaged and unagentable. Traditional security solutions struggle to provide adequate protection, exposing hospitals and medical clinics to data breaches and disruptive ransomware attacks. With 58% of IT professionals in healthcare reporting ransomware attacks and 61% of consumers unaware of increasing cyberattacks in healthcare, the need for a comprehensive solution is evident.
The Armis Platform for Healthcare
The Armis Platform for Healthcare is designed to address these growing cybersecurity concerns within the healthcare sector. This asset intelligence platform provides complete visibility and maximizes security across all managed or unmanaged medical devices, clinical assets, and the entire healthcare device ecosystem, with zero disruption to patient care. By offering extensive security coverage, Armis can help medical clinics, and hospitals protect themselves against cyber threats and maintain patient trust.
Key Features of the Armis Platform for Healthcare
Device Identification and Visibility: Armis can identify and classify devices across the healthcare facility, including managed, unmanaged, and IoT devices, providing real-time visibility of all connected assets. This complete visibility enables healthcare organizations to understand their security posture better and manage vulnerabilities proactively.
Vulnerability Assessment: Armis can detect known vulnerabilities and risks in the devices and systems within the healthcare environment. It can also discover hidden or unauthorized devices, helping organizations maintain a secure network and prevent unauthorized access.
Continuous Monitoring and Threat Detection: Armis monitors devices, systems, and network traffic for unusual or suspicious behavior, identifying potential threats before they can cause damage. This ongoing monitoring and threat detection ensures that healthcare organizations stay ahead of emerging cyber threats and maintain a robust security posture.
Incident Response and Remediation: In the event of a security incident, Armis can provide actionable intelligence, helping organizations respond swiftly and effectively. This rapid response minimizes potential damage and ensures the prompt resumption of patient care.
Conclusion
As connected devices are crucial in modern healthcare, medical clinics, and hospitals must have the necessary security measures. The Armis Platform for Healthcare offers a comprehensive solution that enables healthcare organizations to protect their valuable assets, ensure patient safety, and maintain privacy. By partnering with Armis, Colorado Computer Support aims to deliver the most advanced and reliable cybersecurity solutions to the healthcare sector, safeguarding patient and provider interests.