A Lesson About Cybersecurity From Nuremberg Germany
Key Points:
An 800-year-old Church did not expect this to happen in 1945.
A payload that's so powerful your entire network remains frozen.
Rescue and recovery get shortened from this unique solution.
This resource provides support and assistance during the process.
Have you ever built something from the ground up, and as you hoped, it went on to help many people for years? But without warning, and out of nowhere, a catastrophic event you never expected dismantled what you spent years building.
After the destruction passed and the cost to rebuild was assessed, it seemed out of reach for you to start over. That almost happened to this medieval Church in Nuremberg, Germany, during World War II that Blake talks about in today's video.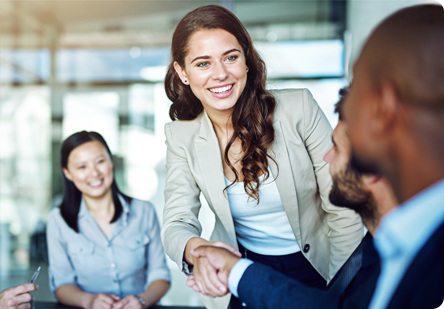 What Happened At St. Sebaldus Church?
The nearly 800-year-old Romanesque basilica Church began construction in 1225 and was completed by 1275. During the 1300s, more projects and expansions came to the property. And finally, more improvements and remodeling took place during the 15th and 17th centuries.
Then on January 2, 1945, during World War II, the Allied forces destroyed St. Sebaldus Church and the City during a bombing raid. With such destruction to the property, it wasn't until twelve years later, in 1957, that reconstruction would finally restore what was built from the ground up.
How Long Could You Wait To Rebuild?
Imagine your business or organization operating smoothly without a single glitch. You've helped countless customers, clients, or patients over the years. Then out of nowhere, and when you least expect it, your company's destruction happens without warning.
Once the dust settled and you've had a chance to assess your damages, the ammunition used against you came in the form of a cyberattack. More specifically, a ransomware payload uploaded to your network blocks all access to your entire system.
On average, organizations that experience a ransomware attack like this can expect weeks or months before recovering. Without cybersecurity insurance, it could be longer; or the entire operation never recovers and is forced to close permanently.
Shorten Your Recovery Time With Cybersecurity Insurance
Despite the devastation, the Church and City were able to rebuild, and today are thriving again. Though it took St. Sebaldus Church twelve years to rebuild and recover, what length of time could you wait to restart your business?
Cybersecurity insurance is a specifically designed policy that insurers offer businesses and organizations to help protect them in case of a data breach. With the proper coverage, it can extend to stolen and damaged intellectual property.
St. Sebaldus eventually recovered from its unexpected destruction after many years. Still, businesses and organizations don't have to wait that long. They can speed up their process with the help of cybersecurity insurance.
Support And Assistance Throughout The Claims Process
Cybersecurity insurance provides financial support for businesses hit by an attack, allowing them to cover the costs of recovery and rebuilding. Its unique design speeds up the recovery process, so your company rebounds quicker.
Colorado Computer Support can help your business or organization get the coverage you need to protect yourself from the financial impact of a cybersecurity attack. We can also provide support and assistance throughout the claims process, helping businesses to get back on their feet as quickly as possible. Contact us today or call (719) 310-3035 for assistance.