Everyone has the option to upgrade to Windows 10 from previous versions like Windows 7 and Windows 8.1. For most individuals, and even businesses, it's a smart idea, those in the medical field may want to think a bit prior to making the change.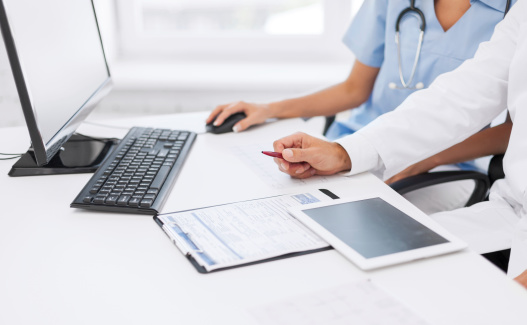 Windows 10 Benefits
Microsoft is offering Windows 10 for free for the moment, so there isn't a risk with downloading it in terms of finances. Businesses don't have to worry about spending money on a system that doesn't work or just doesn't fit their needs. This makes upgrading a no-risk investment. This system is even more secure than previous versions.
All PCs, tablets and Windows phones may be linked to one another. This means all users will be able to access files, no matter which device they're on, which is convenient, to say the least. The latest version of Windows has Cortana, which is a voice assistant who performs voice commands, such as opening a website or app via a verbal request from the user. It even allows a person to make notes.
The system restore is enhanced with Windows 10. Not to mention, less storage space is used with this version as well, which means more storage remains for important documents.
What to Consider
Medical professionals should think before upgrading to Windows 10, despite the benefits. Like all of the latest versions of an operating system, Windows 10 has its share of bugs. Those in the healthcare field are inputting valuable information through a system that has issues, which is definitely something to think about.
Moreover, Windows 10 isn't compatible with every system. This means medical personnel could lose valuable patient information. For instance, the electronic medical records (EMR) software might not work with Windows 10. A medical facility could lose access to their patients' records or might just be unable to run their system to provide for their patients. By forgoing on the upgrade, the facilities loses out on the benefits, but medical professionals will still be able to provide the best level of care for patients. Other necessary programs may not work with Windows 10, once again placing the facility in a predicament of not being able to take care of the patients properly and as easily.
How to Test Compatibility
Microsoft has made it simple for current users to know if upgrading to Windows 10 will work with their computer and even specific software programs. In order to conduct the test, users must go to Microsoft's site and download the analyzer. It will allow users to know if any compatibility issues may occur. It gives them the option to decide if it's beneficial to upgrade or not without having to download Windows 10 first.
✅ IT Services By Colorado Computer Support is the trusted choice when it comes to staying ahead of the latest information technology tips, tricks and news. They have information regarding upgrading to Windows 10 to help businesses make a decision. Contact us at (719) 355-2440 or send us an email at blake@coloradosupport.com for more information.