It's been 10 years since HIPAA became law, and the healthcare industry has taken a front position in managing sensitive information of U.S. medical records. As many of us know, even the most advanced systems in technology are constantly developing to improve how business gets done. It's time for another change as the industry prepares to manage an increased demand for healthcare activity.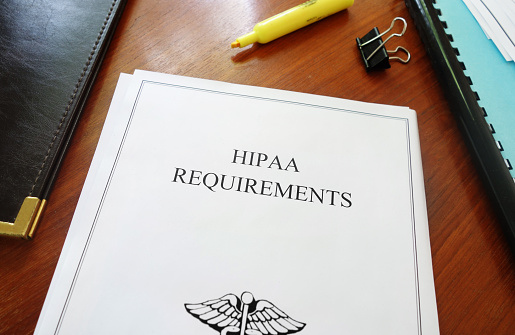 Technology like business has a life cycle, and as the market demand changes, so does technology. For this segment of business, the HIPAA standards can actually improve organizational challenges, requiring updates and analysis for safeguarding systems, training staff and staying ahead of the potential outside threats. Participating organizations are in need of enforcement for internal operations and support for the staff in making good decisions every day to protect the privacy and security of individuals. Operations should be fully compliant with the regulations, standards and laws governing the management of data, entry and record retention.
The moment the organization accesses information from the HIPAA portal, the organization becomes responsible for managing it. The reasons for updating are vital to business, and updating your systems along with training your personnel on technology improvements without changing your operational functions are keys to successfully retaining your HIPAA certifications. Maintaining security isn't a choice; it's a requirement, and life cycles are repetitive to your business and part of the healthcare industry. It can be costly for the business without the current IT HIPAA practices in place.
System Functions
The monitoring of system activities are calculated enhancements enabling your operational business functions with the up-to-date solutions. For most organizations, changes can be difficult, and keeping up with them is even more frustrating, yet too many companies decide against annual maintenance and ongoing support until a breach occurs. And when that happens, it can be more costly to the company than the cost of updating and regular monitoring.
Updating your system isn't about deleting; it's about improving the existing technology already doing the job. The updates are gaps in the system, and without the proper monitoring and analysis, these gaps are discovered only when the system fails. Your decision to update should consider the potential impact of interruption to your business operations and focus instead on reducing the risk of data leaks before they occur.
Information Management
HIPAA compliance is very black and white, with very few gray areas in the program in regulating the healthcare industry. Best practices and continuous improvements are standard business procedures to avoid branding damage and heavy penalties for loss or misused data. There's not a day that goes by in which private information is not released unintentionally by human error or system defaults. The HIPAA regulations are intended to protect your customer's privacy requiring your staff to be fully trained and cognitive of responsibilities within the operations.
Vendor/3rd Party
It's no surprise that businesses rely on digital transmission for record keeping, sales and services. Today, we see smaller percentages of newly created data as a result of easier access to stored data to conduct business. This trend is a projection of our times and one that HIPAA anticipated much earlier than most developers or business organizations. Like it or not, technology, medical offices and facilities from coast to coast and HIPPA are supporting the trend, which is expected to continue improving how the healthcare industry safeguards and protects sensitive information. It's also the best reason for ensuring your staff, business associates and vendors are trained as to how to properly handle and mange electronic transmissions and medical information when sharing healthcare information pertaining to individuals.