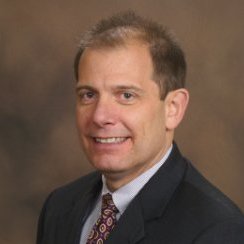 CSS is constantly looking for new ways to improve our client service. Our goal is to optimize your workflow, increase productivity with unique IT solutions, and ensure your issues are always dealt with right away. That's why we're expanding our team, to ensure your needs are always being taken care of effectively, and that our services continue to grow and improve.
As our knowledge and support expand, your business benefits.
You have peace of mind knowing that our team of experts is always growing; CCS is continuously looking to learn more and keep up with the latest technology trends. That means you get innovative services and reliable support.
With the right IT solutions, the possibilities for your business are endless. We help you meet and exceed goals with the best technology.
CSS is excited to announce our newest team additions, Jonathon Coffman and Terry Radney.
Jonathon joins us as a [position], coming from Independent School District No. 268 in Minnesota. Holding three Mac certifications, Jonathon is eager to help CCS serve clients and ensure you're getting the highest quality support and IT care possible.
Terry hails from Louisiana, where he worked for a fellow MSP providing support for doctors, lawyers, and more. Prior to that, Terry worked IT for a Harley-Davidson dealership and was an Army infantryman for eight years. In his spare time, he and his wife own a hair salon for children called Giggliccious.
CSS is proud to add both of these skilled and reliable men to our team of experts, and we're eager to watch them help our clients improve their operations.
Get in touch with Colorado Computer Support at blake@coloradosupport.com or 719.310.3035 to discuss how you'll benefit from our expanding team and wide range of industry knowledge.