Make Sure Your IT Support Company Specializes on Education IT Services & Support to Help You Make the Most of Your IT Investment While Enhancing Teaching Abilities & Learning Experience!
Are you prepared to have your IT plan ready to implement in the springtime? While some educational institutions wait until the summer, this approach is often far less successful and more expensive! Why? Because summer is an extremely busy time for IT support companies!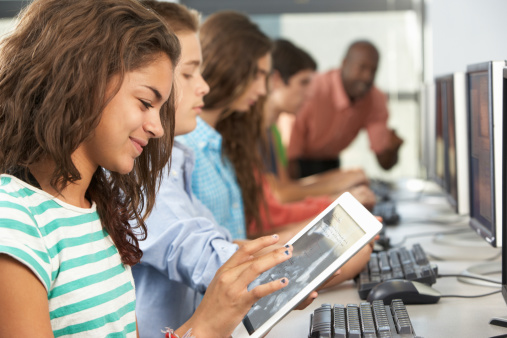 Don't wait – Colorado Computer Support specializes in providing IT services & support for educational institutions in Colorado Springs, CO. We urge you to contact us early in the calendar year to ensure a successful IT plan implementation. To learn more, give us a call at 719.439.0599 or send us an email at blake@coloradosupport.com.
Information technology can make a world of difference when it comes to educating students. In fact, students utilize information technology to access important information, communicate with peers and teachers, and ultimately, prepare for their future career paths in a technologically advanced business world.
Don't Wait Until the Summer – Contact Us Immediately or Risk the Potential Inability to Find Education IT Services & Support in Time for the School Year!
What happens when you're not prepared to implement an IT plan in the springtime? Often, the majority of IT support companies that serve educational institutions are fully booked into the summer; and you're forced to work with an IT support company that doesn't know the ins and outs of education information technology.
But when you choose to contact our team of IT experts at the beginning of the calendar year, we're able to help you:
Create an IT plan: Once we've assessed your IT needs, we can start creating an IT plan, then we're able to start planning and coordinating our technicians.
Procure hardware/software: Once we've planned and coordinated our technicians, we're able to procure the hardware and software necessary immediately.
Implement IT solutions: Once we've procured hardware and software, we're able to implement IT solutions correctly and efficiently – prior to school starting.
So what are you planning to do? Take the unsuccessful & unnecessarily expensive approach, or start planning early in the calendar year to make the most of your IT investment? To learn more about our education IT services & support, give us a call at 719.439.0599 or send us an email at blake@coloradosupport.com.